Specialists In
Corrosion Control Products
Overview
Mascott Equipment offers one of the most comprehensive selections of industrial composite process equipment & fluid control products, FRP construction materials, and industrial flooring & containment systems in the region. We are pleased to be partnered with industry-leading manufacturers, providing the highest quality and most innovative products available today. You'll find our staff exceptionally knowledgeable and dedicated to providing sound solutions. Take a look at our offering of non-metallic industrial products and please contact us if we can be of immediate service to you.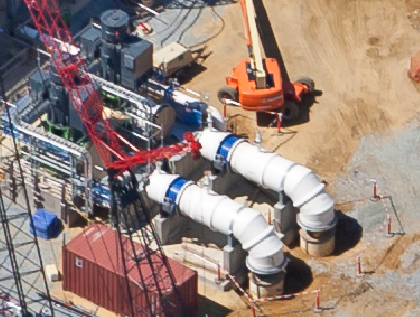 Case Study
CPV Natural Gas Plant Opens
Competitive Power Ventures' (CPV) natural-gas power plant has commenced operation in Charles County, MD. Mascott Equipment worked with the construction and engineering firm SNC Lavalin to provide fiberglass piping throughout ...
Learn More