Specialists in
Compliance Testing
Overview
With the ever changing rules of regulating agencies, rely on Mascott to keep you informed and your Station in compliance. Our certified staff will save you time and money by keeping your site in compliance and dealing with potential issues before they become a violation. Mascott offers a variety of service: assistance with Pre-DEQ/DOE site Inspections, final inspections, site surveys, line & tank testing, leak detectors, hydrostatic testing of spill containment manholes & sumps. Mascott can assist our customers with direct filing of compliance documents to the appropriate regulating agency.
Mascott is proud to provide our customers with professional services, quality products, repair services and replacement parts. We extend an invitation to our customers to learn more about our company and how we can better serve your fuel equipment and service needs. Please contact any one of our offices.
Site Inspections
Storage Tank Testing
Product Line Testing
Leak Detection Testing
Meter Calibration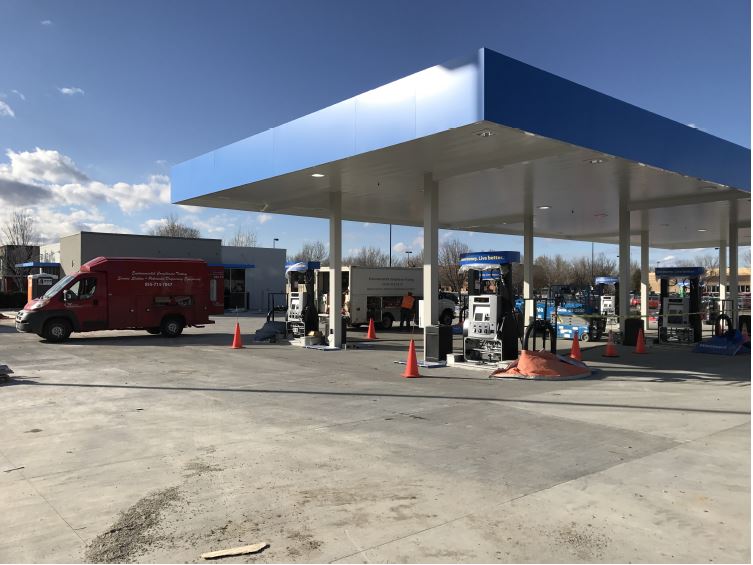 Case Study
Walmart Fuel Station
March 2017 Mascott's maintenance services group performing startup, training &  calibration services for three new Walmart fuel stations in Boise &  Meridian, Idaho. Overall 21 Wayne Ovation2 dispensers, Veeder-Root TLS450plus tank ...
Learn More
Portland, Oregon - Corporate Office

435 NE Hancock St.
Portland, Oregon 97212
Phone:

(503) 282-2587

Toll Free:

(800) 452-5019

Fax:

(503) 288-9664
Seattle, Washington Branch

6530 5th Pl S,
Seattle, Washington 98108
Phone:

(206) 763-7867

Toll Free:

(800) 481-7311

Fax:

(206) 763-9006
Tri-Cities, Washington Branch

Tri-Cities
2464 Robertson Drive
Richland, Washington 99354
Phone:

(509) 543-2018

Toll Free:

(888) 450-7867

Fax:

(509) 543-2051
Spokane, Washington Branch

Spokane
11120 E Empire Ave, Ste 1
Spokane Valley, WA 99206
Phone:

(509) 255-7809

Toll Free:

(833) 534-7867
Service Technician
(800) 452-5019

Eugene, Oregon
Service Technician
(800) 452-5019

Medford, Oregon
Service Technician
(800) 452-5019

Bend, Oregon
Service Technician
(800) 481-7311

Shelton, Washington
Service Technician
(800) 481-7311

Shelton, Washington
Service Technician
(800) 481-7311

Ellensburg, Washington
Service Technician
(800) 481-7311

Yakima, Washington
Service Technician
(888) 450-7867

Boise, Idaho
Service Technician
(888) 450-7867

Spokane, Washington
Service Technician
(888) 450-7867

Chehalis, Washington
Service Technician
(800) 452-5019

Lake Stevens, Washington
Anchorage, Alaska Branch

5610 Silverado Way #2 & #3
Anchorage, Alaska 99518
Phone:

(907) 561-1119

Toll Free:

(855) 715-7867

Fax:

(907) 561-9006
Service Technician
(855) 715-7867

Fairbanks, Alaska