Modern Welding Company
---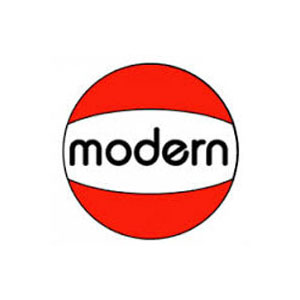 Today, Modern Welding Company has 9 steel tank and vessel fabrication subsidiaries located throughout the United States, two facilities that fabricate structural steel and special custom fabrication products and 5 welding supply stores located in Kentucky and Indiana. The company is an industry leader by being the country's largest supplier of Underwriters Laboratories listed, underground and aboveground steel storage tanks for flammable and combustible liquids. Chemical storage tanks, ASME pressure vessels and structural steel fabrication are additional products manufactured by the company.
FIREGAURD®
Fireguard® is a "Protected" Fire Rated Aboveground Storage Tank with projectile, impact resistant and stream hose test ratings. This is a steel double wall aboveground storage tank with interstitial monitoring capabilities and a 2-hour fire rating. It can be built in horizontal and vertical configurations. These tanks may also be built with or without multiple compartments for multiple fuel storage. Each tank contains 3 inches of light-weight insulation material which has 75% less weight than traditional concrete insulations. Fireguard tanks are built to Underwriters Laboratories, UL-142 and UL 2085 specifications. Fireguard tanks also meet the CARB, California Air Resource Board, testing requirements for air emissions. Fireguard tanks are built in accordance with the Steel Tank Institute's F-941 standard.
Fireguard's UL-2085 construction standard meets and exceeds all the requirements set forth by UL-2080 for Fire Resistant Tanks.
If your project is required to follow NFPA 30 or 30A guidelines…Check with your area "Authority Having Jurisdiction" related to maximum allowable tank capacity for the class fuel being stored and secondary containment requirements.
300 to 50,000 gallon capacity
Underwriters Laboratories Construction, UL-142 and UL-2085
Secondarily contained, Ballistics and Impact tested
Also available in rectangular constructions up to 24,000 gallons
Available with multiple compartments for multiple fuel storage
Compatible with gasoline, diesel, fuel oil, ethanol, methanol and additives
Lined internally for special applications, such as jet fuel or potable water storage
Tanks may be supported on stationary saddles, or structural skid configurations
Tanks available with pump platforms and accessories
Fuel dispensing equipment available
Material of construction may be carbon or stainless steel
UL-142
UL-142 tanks are steel atmospheric tanks intended for aboveground storage of non-corrosive, stable, flammable, and combustible liquids. Maximum allowable working pressure is 0.5 psig as measured from top of tank.
Horizontal Storage: 300 to 50,000 gallon capacity also available in rectangular constructions up to 24,000 gallons
Vertical Storage: 500 to 50,000 gallon capacity
Rectangular Storage: Up to a maximum height of 14 feet and infinite length.
Horizontal Diked: 300 to 20,000 gallon capacity
Material of construction may be carbon or stainless steel
Underwriters Laboratories Construction, UL-142
Single or double wall steel tank configurations available
Available with multiple compartments for multiple fuel storage
Compatible with gasoline, diesel, fuel oil, ethanol, methanol and additives
Lined internally for special applications, such as jet fuel or potable water storage
Tanks available with pump platforms and accessories
Fuel dispensing equipment available for Horizontal and Diked Storage Tanks
Special pumping equipment available for Vertical Storage Tanks
Tanks may be supported on stationary saddles, anti-roll stabilizers or structural skid configurations for Horizontal Storage Tanks or flat bottom, beam legs or skirt for Vertical Storage Tanks