Financing Options
Equipment Financing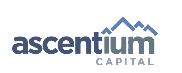 Ascentium Capital is a leading provider of equipment and technology financing solutions. Their unique finance platform, combined with exceptional customer service, paves the way for fast, flexible financing for virtually any business need. They will help fuel your company's growth.
Ascentium's diverse finance options match your company's unique business needs. with a fast, flexible financing model, their clients can leverage the following financing and leasing services:
Profit Oriented Advice Working with you, finance specialists will develop a finance program to match your unique business needs to ensure shared successes.
Streamlined Financing Platform Surpassing industry standards, Ascentium extends application-only up to $250,000 and provides most credit decisions in two hours or less and offers extended finance terms.
Service Solutions Their customized online tools and technology solutions enhance the financing experience and put you, the client,m in control.
Innovation Ascentium innovates every day, from products to processes that deliver value to their customers. They are particularly passionate about leveraging game changing technology for the convenience of their partners and customers.
Visit Ascentium's Payment Estimator
Ascentium Credit Application