3 Split Tanks
Overview
It is with great pride and appreciation that I would like to commend Seattle service Tech's Ed and Rodney for their diligent labor on a difficult project of assembling all the appurtenances for 3 split (Unleaded and Diesel) tanks to be shipped on the barge to Fairbanks, AK today.
They made the boat!!!!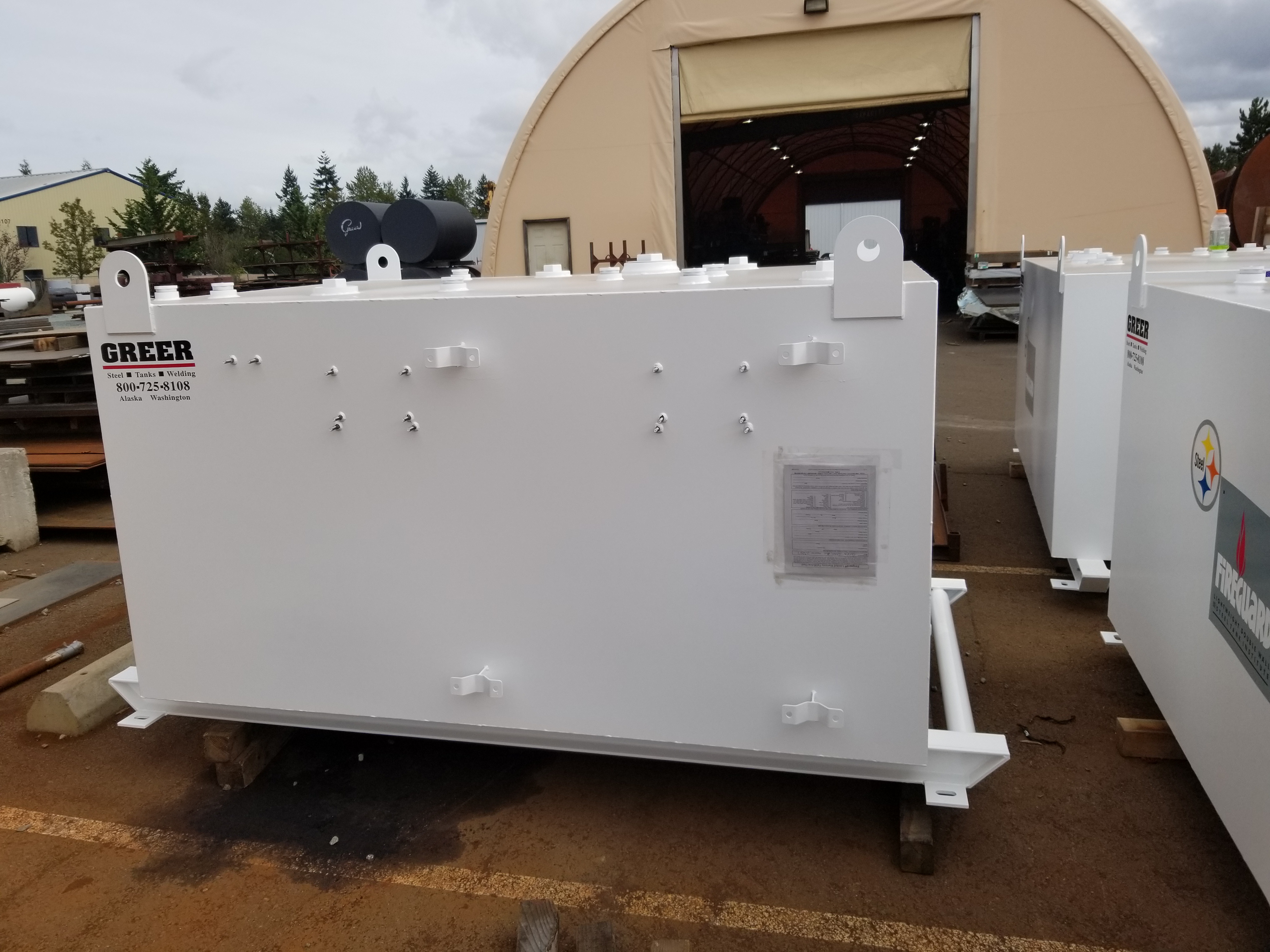 Starting with bare tanks at Greer Steel, in Lakewood, WA, on Wednesday, 9/25/19. They both worked to assemble these tanks, in spite of many complications they persisted.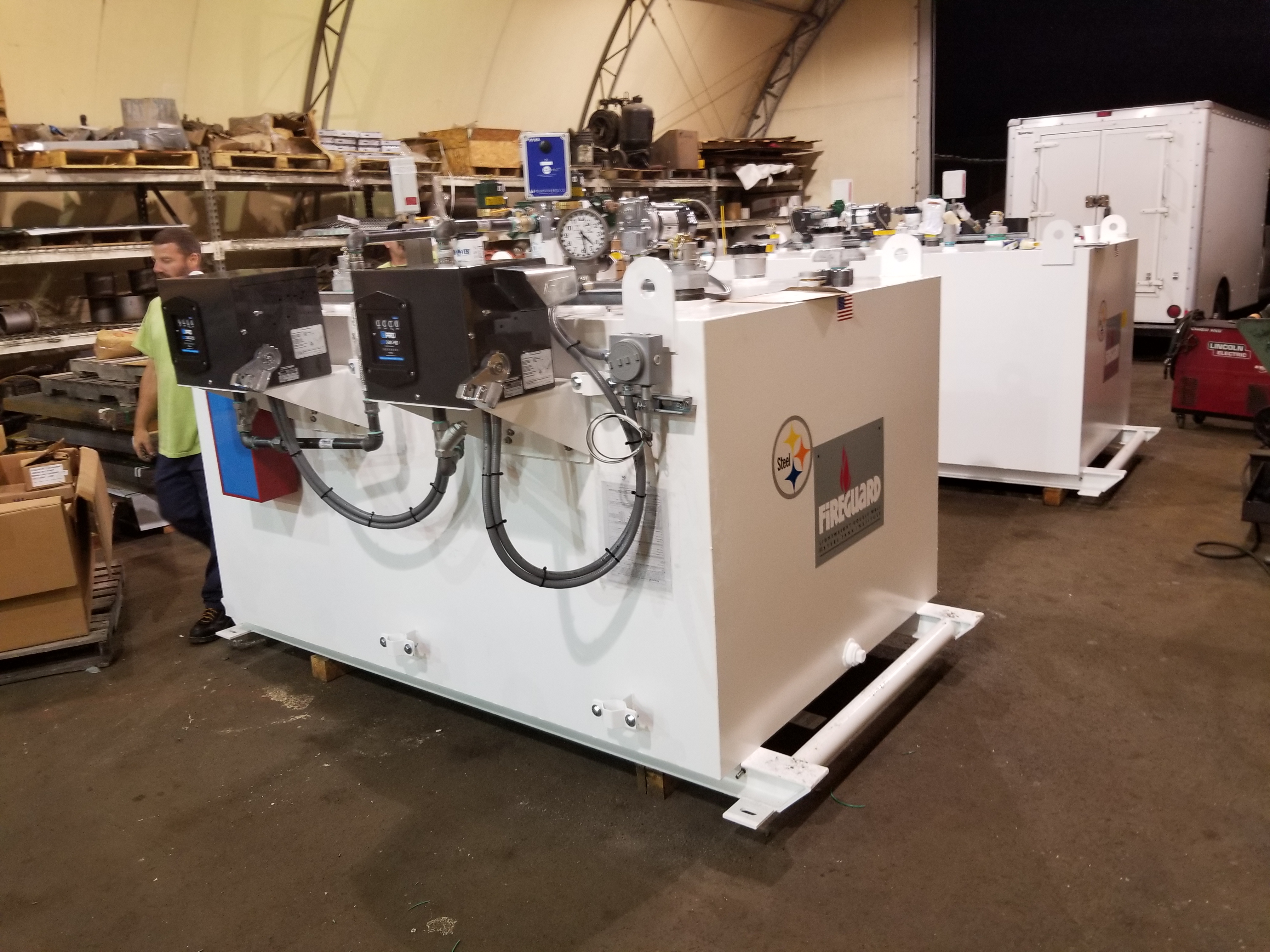 The Pumps and Dispensers arrived to be installed on Thursday morning without mounting brackets. While installing the pumps, Greer Steel completed the mounting brackets for the dispensers (still on backorder at our supplier). Both Ed and Rodney were glad to hear that Jason Tuggle "joined the battle" in the early afternoon.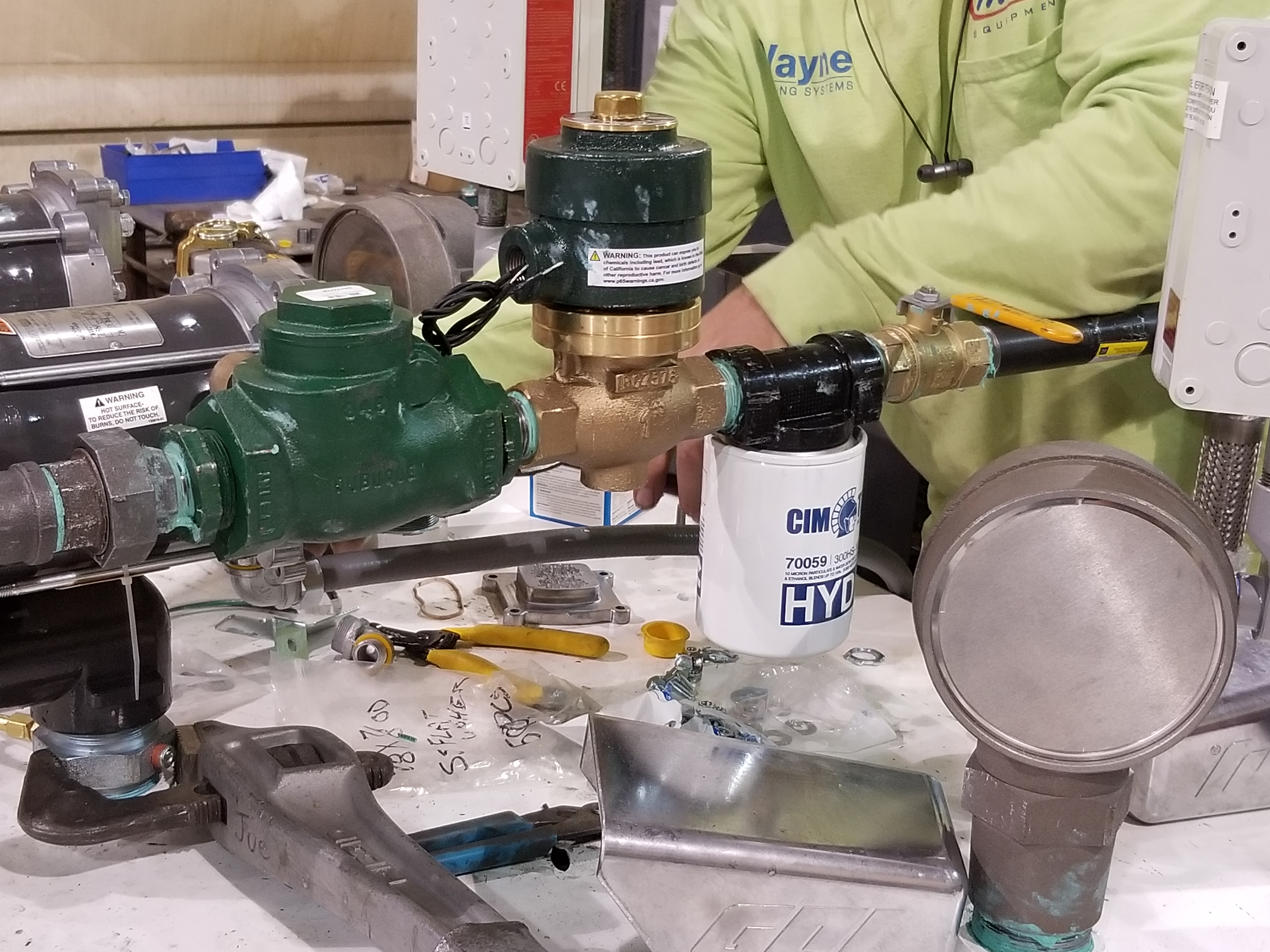 Because of a major miss direction from me, we restarted the plumbing installation and were able to get 1 tank completed and the other 2 tanks shippable before calling it a night. (Thanks for the willingness to persist) Greer loaded them up this morning in time to be delivered to the shipper.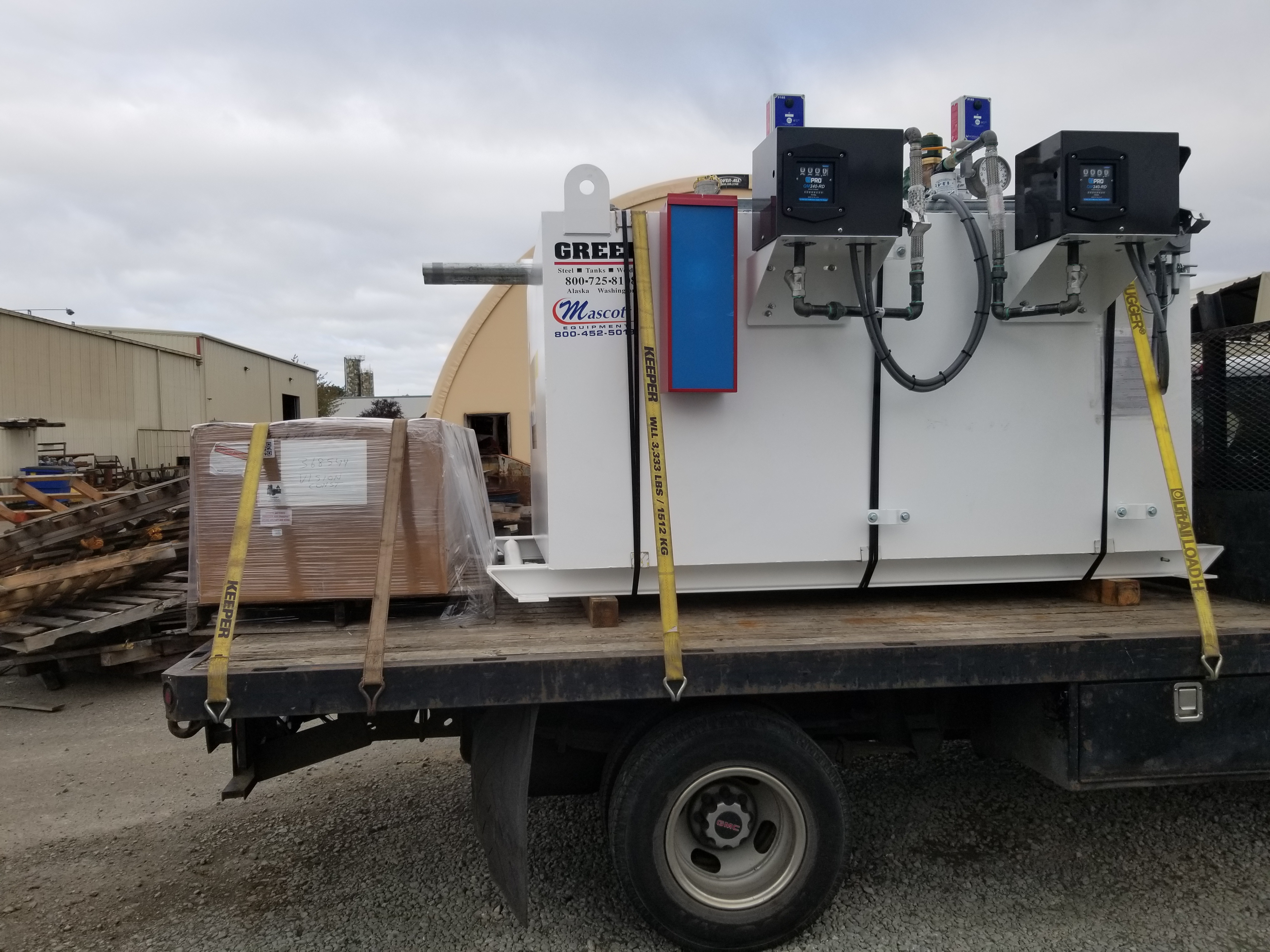 Now I am pleased to rely on our great tech, Justin Lee and Service team in Fairbanks, to assemble the tardy spill buckets, hose assemblies, vent stacks, and retractors to complete the tanks for their final destination at various parks in and around Fairbanks. Altogether a team effort.
Contact your Mascott Sales Team today for a free quote!