Coos Bay WWTP

Coos Bay, WA
Overview
Working with Mortensen on construction CM/GC on the project, Thermoplastic Fabrication (Houston, TX) installed Atlas Minerals Anchor-Lok material for the Coos Bay WWTP.
ANCHOR-LOK mechanically locks into concrete structures to provide unmatched corrosion resistance. ANCHOR-LOK reduces construction time, eliminates concrete cure and surface preparation, and provides verified pinhole and leak-free integrity throughout the lining system.
ANCHOR-LOK is used in conjunction with concrete to contain and convey a wide variety of chemical solutions.  ANCHOR-LOK has excellent chemical, thermal and abrasion resistance and withstands external hydraulic pressure well in excess of a 100 ft. (30 m.) head. ANCHOR-LOK is available in UV-resistant grades for outdoor applications. Systems meeting USDA and FDA service requirements are available. ANCHOR-LOK is used to line concrete: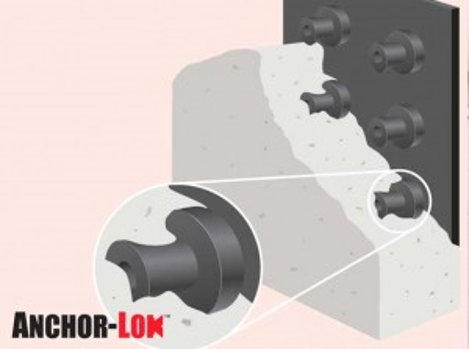 Trenches
Sumps
Pits
Tanks
Basins
Containment dikes
Manholes and piping
Underground storage vaults
Neutralization tanks
Flumes and chute linings for wet or dry applications
Chemical process structures
Storage tanks
Waste treatment structures
Municipal sewage and water treatment tanks
Clarifiers
Digesters
Tank farms
Pump pads
Specialty industrial flooring
Concrete ducts and stacks
Offshore and shore side concrete marine pilings
Walls
Any structure that can be formed in concrete can be lined with Anchor-Lok
For more information on Anchor-Lok, check out their Catalog.