April 24,2017

Category
News
Card Skimming
By Samantha Oller, Senior Editor. Fuels, CSP
www.cspdailynews.com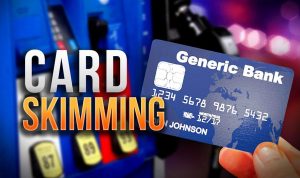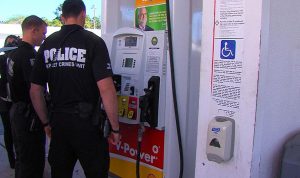 CHICAGO — Chances are a skimming device is being installed right now at one of the 765,000 fuel dispensers in the United States. According to NACS, just one of these devices can capture data from 30 to 100 cards each day. No state, retailer or consumer is immune. Here's a look at the latest reports from states around the country as they battle skimming and credit-card fraud. 
Card Skimmers in Louisiana
Louisiana recently has been seeing an increase in skimming devices at gas pumps, according to Mike Strain, commissioner of the Louisiana Department of Agriculture and Forestry (LDAF). "Our inspectors seem to be finding one or two skimmers on a weekly basis," he said. "Consumers are also alerting our office more often which helps us track down these devices."
In March alone, the LDAF removed at least 15 skimming devices containing about 4,000 credit and debit-card numbers from gas pumps in Avoyelles, Calcasieu, Jefferson, Lafayette, Orleans, Rapides, St. Landry, St. Tammany and Washington parishes.
The LDAF is working with the U.S. Secret Service as well as state and local law enforcement to investigate the devices.
"Our inspectors continue to look for anything suspicious and we remind convenience-store employees to stay alert and try to monitor what is actually taking place at a gas pump," Said Strain. "Ask yourself: Is it someone purchasing gasoline or someone manipulating the cabinet on the pump?"
Advancements in Skimmers
The skimming devices have evolved from crude, easily recognizable devices with a "homemade look" to smaller pieces of equipment that have Bluetooth capability, allowing them to transmit financial data instead of requiring criminals to physically remove them to retrieve the data.
State police reported a recent skimming incident at one central Indiana retailer's gas pumps that is indicative of a state and nationwide trend, the Tribune-Star of Terre Haute reported.  Sgt. Joe Watts of the Indiana State Police told the newspaper that the skimming devices can be tough to spot.
"These things can look very similar and stick out just a little bit," Watts said. "And as soon as you swipe or insert your card., it can take the information."
The criminals used consumers' stolen card information to make counterfeit cards. Police was alerted when one compromised card was loaded with $1,000 in fraudulent charges.
The criminals are tough to catch because they use gas pumps and ATMs that are set remotely on the lot or in poorly lit spaces.
Other Reports
" They make the fake credit cards and they go to the fuel stations or whatever, and if you don't catch them on camera, or don't get a plate number or get a really good facial [photograph], then they simply get away with swiping the [counterfeit] card and buying fuel or whatever until the card is found to be fraudulent," Watts told the newspaper.
In Jefferson, the fourth-largest county in Colorado and home to cities such as Golden and Lakewood, sheriff's investigators have found skimmers in several fuel pumps, according to local news station KDVR.  While some of the most recent gas stations hit by the skimmers are near Littleton; the problem is widespread throughout the Denver area, gas station employees told KDVR.
"We haven't seen any damage on any of the pumps," said sheriff's investigator Mike Taplin. "At this point, I think they're picking the locks to get into it."
The Jefferson County Sheriff's Office has still pictures from surveillance video showing who installed the skimmers.
In southwest Wisconsin, police found a skimmer at a local gas station after investigating reports from residents who were seeing fraudulent purchases on their debit cards, according to the Wisconsin State Journal.  The gas station, located in Richland, has since added anti-tampering devices. Investigators found two more skimmers about 40 miles northwest in the town of Viroqua.
"This type of illegal activity isn't just specific to our community," Lucas Clements, police chief of Richland, told the Journal. " These criminals travel far and wide."
Florida Report
Police in St. Johns County, Fla., recently found a skimming device inside of a pump gas station on a heavily traveled county road, according to local news station Action News Jax.  " That tells us that these individuals have garnered some sort of a counterfeit key or they've stolen some keys to access some of these pumps," Chuck Mulligan, commander of the St. Johns County Sheriff's Office, told the station.
The skimmer was discovered after a suspicious incident, Action News Jax reported. Two vehicles pulled up two pumps and were parked somewhat "awkwardly," with the drivers "acting odd."
Then the pump's alarm went off, alerting the store employee, the station reported.
Additional Sitings of Skimmers
In Utah, police caught two Florida men attempting to install a skimmer at a gas pump, the Deseret News Reported. An officer saw a U-Haul van and SUV parked near the same pump at a Cottonwood Heights gas station. The drivers were acting suspiciously and standing close to the pump, and after several minutes, neither appeared to fuel up. After confronting the two men, the officer found a screwdriver on the seat of one of the vehicles, and he arrested them, according to the report. Police later found a laptop, cellphones and card-skimming machine. Both men were on probation for skimming offenses in Florida.
In Albuquerque, N.M., police have identified suspects in a skimming crime ring at gas stations in the city.
The ring was discovered after fraud investigators notice a jump in fraudulent charges being reported in the area by consumers, according to the Albuquerque Journal. The victims had all visited the same five gas stations in Albuquerque. Detectives found five Blue-tooth-enabled skimming devices inside gas pumps at the sites. The criminals had credited fake credit cards with customers' stolen numbers and used them in self-checkout aisles at C-stores, grocery and home-improvement stores.
Solutions
In 2016, NACS and Pinnacle Corp. introduced an app to help fuel retailers reduce skimming at the pump. Use the SkimDefend app along with NACS' WeCare tamper-evident decals. The app scans and logs each unique decal. Retailers use this information to track intrusions and provide evidence. Pinnacle recently released a multi-site version of the app as well.
For more information and tips to fight skimming contact Mascott Equipment Company sales for assistance. 800/452-5019